You are invited to our Empowering Changemakers – Online Event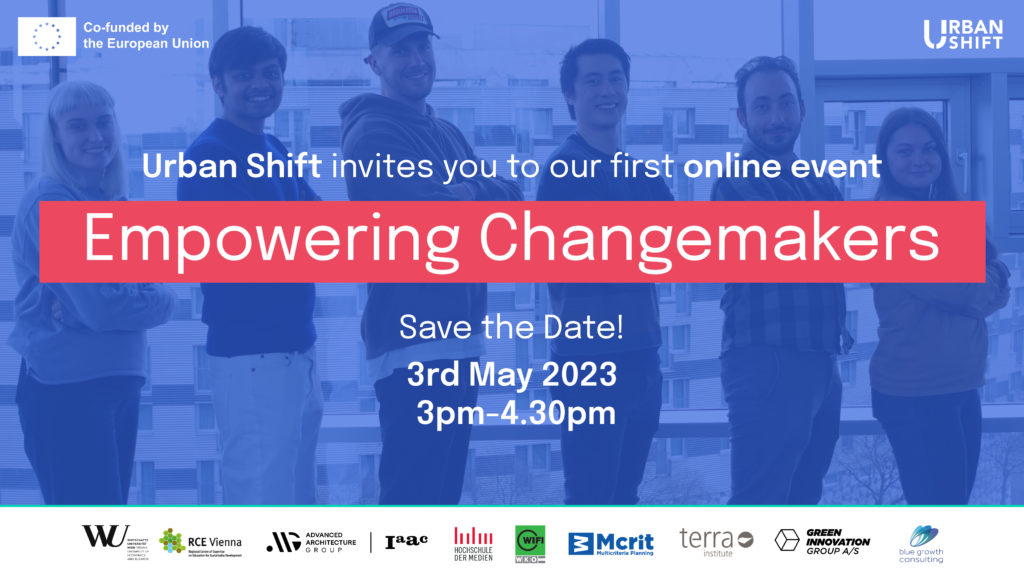 Urban Shift invites you to join us for the online Empowering Changemakers event!
Are you ready to unlock your full potential and make a real difference in the world? If so, we invite you to join us at Urban Shift's parallel sessions on Urban Heat Island and Food Waste, two of the most pressing challenges facing society today.​
​
During these sessions, you'll learn from experts in both the public and private sectors as they share state-of-the-art economic, technical, and cross-sectoral viewpoints, as well as their demands, insights, and innovative approaches to tackling these critical issues. You will gain invaluable knowledge from real-world case studies, including both successful and not-so-successful examples, and discover how you can leverage your skills and expertise to make a meaningful impact.​
​
At Urban Shift, we believe that systemic change is possible, and we're dedicated to empowering individuals like you to drive that change forward. So why wait? Join us on May 3rd at 3:00 pm (CET) and become part of a movement that's shaping the future of our cities and our planet.​

Location: Online on Zoom – Link will be sent to those who registered
Date: 3rd May 2023
Time: 3pm – 4.30pm
Registration Link: https://www.eventbrite.com/e/urbanshift-empowering-changemakers-parallel-sessions-on-uhi-food-waste-tickets-608637369757
The experts participating will be released shortly as well as the final agenda for the event!
Keep up to date on our social media channels and website!