One Year into Urban Shift
Introduction
Urban Shift is an innovative project aimed at driving the goals of the EU Green Deal and addressing climate change challenges within urban environments. Co-funded by Erasmus+, the project operates within a dynamic Living Ecosystem that brings together Higher Education Institutions, a Vocational Education Institution, and business partners to provide transdisciplinary start-up education. The overarching context of Urban Shift is the urgent need to transform urban sustainability through innovation and education.
The Overall Objectives of Urban Shift Include:
Advancing the EU Green Deal: Urban Shift is aligned with the EU Green Deal's objectives, working towards a more sustainable and environmentally conscious urban future.
Transdisciplinary Start-Up Education: The project aims to provide learners with transdisciplinary education, fostering skills in green, business, and digital areas embedding them in a Living Curriculum
Creation of Innovative Startups: Urban Shift seeks to inspire and support the establishment of 10 innovative startups that address pressing urban challenges with green business ideas. The innovative startups are formed and supported throughout the Living Labs
Engagement and Awareness: The project aims to engage learners, educators, and the public through various events and initiatives, fostering awareness of urban sustainability issues, embedded in a travelling Living Exhibition.
Work Performed and Main Achievements
Urban Shift is embarking on a journey of urban transformation and sustainable development and has made significant strides in its mission. Our project has been a transformative journey, starting with the initial internal consortium initiation meeting and transforming into a vibrant community of learners, entrepreneurs, and changemakers. 
Our commitment to knowledge exchange within the consortium has been demonstrated by the Train the Trainer sessions, which foster a culture of continuous learning and growth. As we reflect upon our progress, it is evident that Urban Shift has acted as a catalyst for transformation in the urban landscape. 
One of our greatest achievements is the successful implementation of our Living Lab. The first batch of 40 learners has not only taken advantage of the opportunity to gain important green and digital skills, but they have also developed seven startup ideas, showing how they have learned to work across disciplines to create green business ideas and prototypes. This accomplishment is a testament to the effectiveness of our approach to education and innovation. 
Urban Shift has also been active in engaging with the larger community. From Bridging Courses to the Cities Network Engagement Roundtable, our events have provided valuable platforms for dialogue, collaboration, and idea-sharing, including a wide range of experts from different fields of industry, the public and private sector. The curriculum development process has been a cornerstone of our project. Our evaluation and analysis have been put together in a report that makes sure that our curriculum stays at the forefront of urban sustainability education and that the lessons learned can be used for the new round, the second batch of the living lab (starting autumn 2023). 
Urban Shift has launched its website and social media channels to disseminate information and engage with a wider audience. This digital outreach allows us to connect with individuals and organizations that share our passion for sustainable urban development and build a vibrant community. Our living exhibition kicked off in Vienna, the opening event, which drew over 2000 visitors, celebrated our learners' achievements and offered invaluable market feedback to our startups. 
Our approach is focused on making sure that education is of the highest quality and on improving constantly. Urban Shift has implemented a rigorous Quality Assurance Plan and conducted One-on-One Partner Meetings to maintain and enhance the quality of our offerings. 
Furthermore, our commitment to dissemination and outreach is strong and ongoing. Our dissemination plan includes social media, newsletters, attending and participating in conferences from similar fields, and active networking with platforms that promote sustainable development. 
Finally, Urban Shift's curriculum development and learning path represents a roadmap for the future. This structure focuses on green, digital, business, and transversal skills development, which will help shape the urban landscape into a sustainable and vibrant one. 
Project Highlights
Internal Kick-Off and Train the Trainers:
The project began with an internal consortium kick-off meeting in September 2022, followed by intensive Train the Trainer sessions. These sessions facilitated the exchange of expertise and knowledge within the consortium.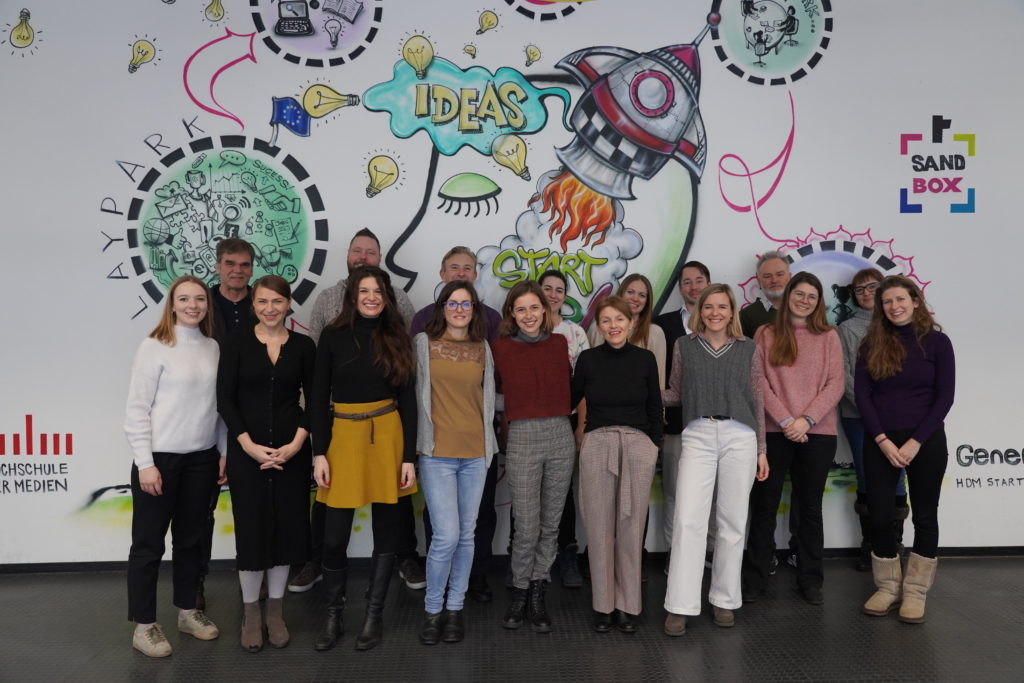 Successful Implementation of Living Lab:
The first batch of Urban Shift, consisting of 40 learners, embarked on their educational journey from January to June 2023. They established seven startups, showcasing impressive transdisciplinary, green, business, and digital skills acquisition. Find out more about the programme here.
Engagement and Events:
The project conducted Bridging Courses, a Kick-Off event, and the Cities Network Engagement Roundtable (now known as Empowering Changemakers Event). The Opening event of the Living Exhibition in Vienna was a resounding success, attracting over 2000 visitors. Startups had the opportunity to pitch their innovative ideas as green ambassadors of the EU Green Deal, receiving invaluable market feedback.
Living Curriculum:
The Living Curriculum for the first batch underwent a thorough evaluation, with all insights and learnings consolidated into a comprehensive report. The consortium is preparing to implement these learnings for the second batch.
Innovative Start-ups (First Batch): 
Ovolo: Transforming eggshells into waterproof tiles for buildings.
Second Slice: Converting bread waste into vegan leather using mycelium.
UrbanCork: Developing modular cork tiles for urban spaces.
SustainaBite: Addressing household food waste with an app.
Soller: Introducing a sustainable solar blinder-light.
Klimatile: Tackling urban heat islands with an innovative cladding system.
Planterra: Revolutionizing office spaces with greenery integration. 
Stay updated on our social media channels and website as we continue to make a positive impact on urban sustainability and green innovation. Together, we are reshaping the future of our cities for the better.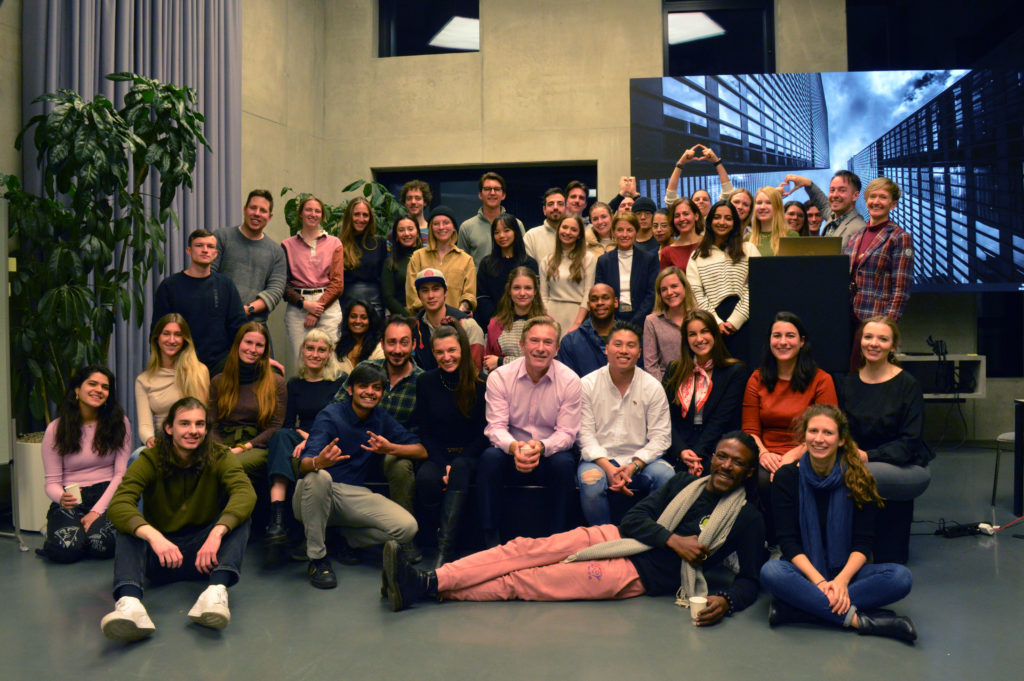 Results and Impacts
The journey of Urban Shift thus far has demonstrated amazing accomplishments and tangible outcomes across diverse dimensions. We are excited to share the outcomes and anticipated effects on our target groups, processes, capacities, innovation, and more.
Innovative Startups:
One of the most exciting outcomes of Urban Shift is the creation of innovative startups. The first batch of startups, addressing pressing urban challenges like Urban Heat Islands and Food Waste/Circularity, has showcased groundbreaking solutions for future urban sustainability. These startups are a great example of the ripple effect of transformation our project can have. Find out more about the start-ups here.
Ovolo: Transforming eggshells into waterproof tiles for buildings.
Second Slice: Converting bread waste into vegan leather using mycelium.
UrbanCork: Developing modular cork tiles for urban spaces.
SustainaBite: Addressing household food waste with an app.
Soller: Introducing a sustainable solar blinder-light.
Klimatile: Tackling urban heat islands with an innovative cladding system.
Planterra: Revolutionizing office spaces with greenery integration.
Engagement and Awareness:
Urban Shift has succeeded in engaging a diverse range of stakeholders, including learners, educators, industry experts and the general public. Through a series of well-crafted events and our active presence on social media channels, we have raised awareness and inspired about critical urban sustainability issues. This heightened awareness is fostering a broader dialogue and a collective commitment to addressing these challenges head-on. Learners as Green Ambassador are spreading their innovations to further increase our outreach.
The Transdisciplinary Education:
Our commitment to teaching learners practical skills has paid off. Urban Shift has empowered participants with a rich skill set encompassing sales, pitching, prototyping, business planning, teamwork, digital media, digital collaboration, and design thinking. These skills benefit individual learners and contribute to preparing a workforce capable of driving sustainable urban innovation.
Quality Assurance:
Our dedication to maintaining high standards is evident through our rigorous quality assurance measures. Regular monitoring and feedback loops have been instrumental in refining our project activities and improving outcomes.
Dissemination:
Urban Shift's outreach efforts have significantly expanded our network and elevated our visibility within the realm of sustainable urban development. Through strategic dissemination strategies, including social media, newsletters, and active networking, we have broadened our impact and connected with organizations and individuals who share our passion and vision.
The iterative impact on Curriculum Development:
One of the most profound and enduring impacts of Urban Shift lies in its ability to shape curriculum development. The insights derived from our first batch of startups serves as the cornerstone for refining and enhancing our curriculum, not only for subsequent program iterations but also for broader application in other institutions and contexts.
These results not only underscore our commitment to create transformative startup education opportunities but also lay the groundwork for a future where urban challenges are met with transformative solutions and a well-equipped workforce. We look forward to building on these accomplishments as we continue our mission to shape a more sustainable and prosperous urban future.
Co-funded by the European Union. Views and opinions expressed are however those of the author(s) only and do not necessarily reflect those of the European Union or the ERASMUS+ Key Action 2 Partnerships for Innovation Alliances for Innovation 2021. Neither the European Union nor the granting authority can be held responsible for them.