Living Exhibition Vienna 2023
Contribution by Rudolf Kottbauer
About the Export Day
On June 20, 2023, the 21st Austrian Export Day, Austria's largest information and networking event about export and internationalization, took place. Urban Shift hosted the Living Exhibition within the Innovation Jungle area of the event. 
The Export Day provided practical information, networks with national and international experts and shows impulses and opportunities for Austrian companies in the new world of exports. The latest findings and the most exciting trends from all over the world were discussed. 
More than 40 speakers on 3 stages shared their knowledge, as well as our Urban Shift entrepreneurs had the opportunity to pitch their solutions in front of a professional audience. 
More that 2000 vistors passed through event with high interest in the work of our start-ups. 
Inspiration – innovation – expert knowledge 
In the innovation area Urban Shift had a stand in the multi-storey car park – 30m²- to display all prototypes. The start-ups had the opportunity to meet potential cooperation partners, customers, and investors. 
Our Urban Shift entrepreneurs and Vienna trainers showcased the work developed in the Urban Shift project and the start-ups could introduce their innovations on an open stage in front of possible investors and entrepreneurs.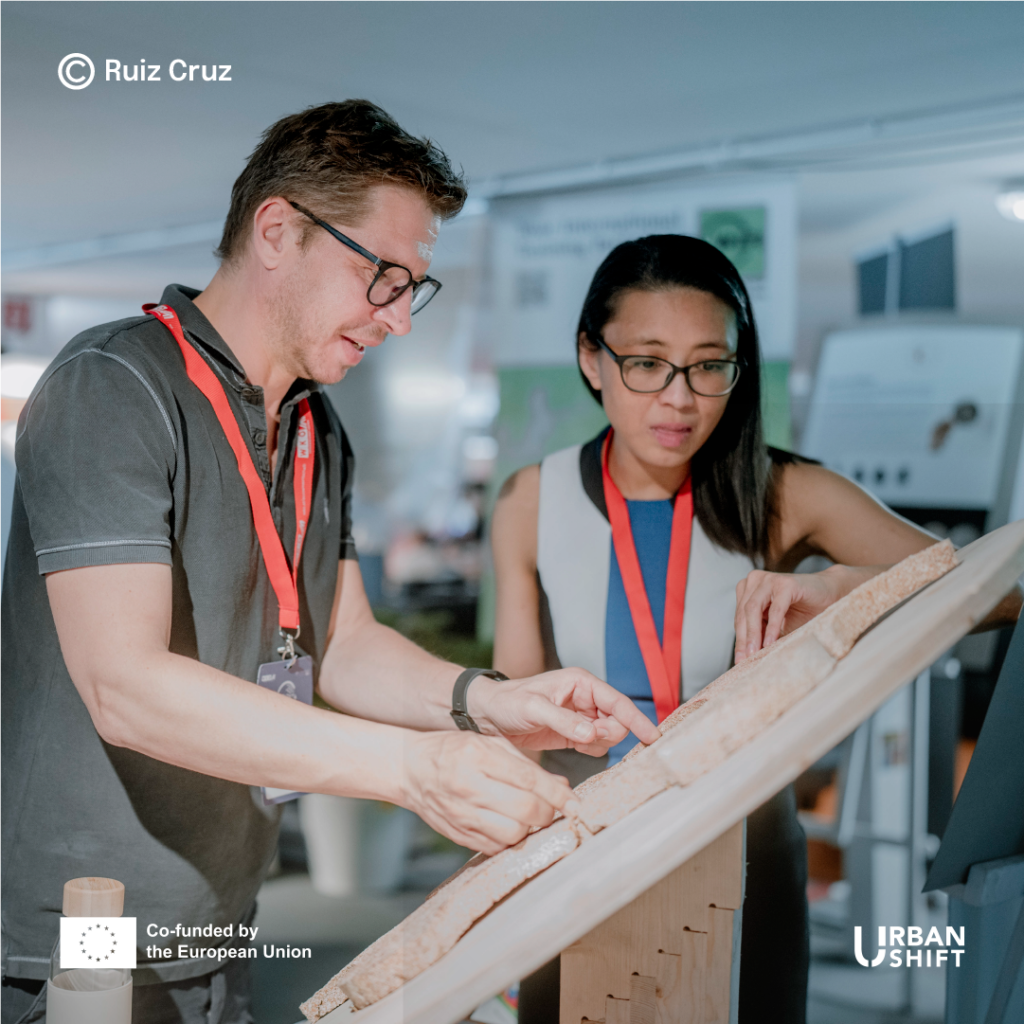 To visit the Innovation Jungle, in which the Urban Shift booth was located, visitors had to "step in" through a lighted aisle covered with palm trees and exotic bird music. The visitors felt like they were transported into a different world and right at the entrance the prototypes of the start-up teams were creatively placed on stands and tables. The booth also included posters with short abstracts of the startup ideas, an overview of the Urban Shift project as well as the best practice examples from the call for green innovations. Visitors then had the opportunity to wander through the prototype exhibition and physically engage with the carefully crafted prototyped. Visitors also had the special chance to engage in intimate conversations with the creative minds behind these innovative ideas.   
Here the link of the event: